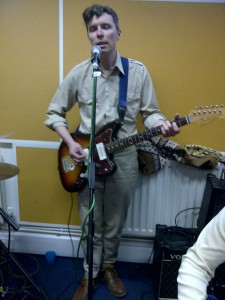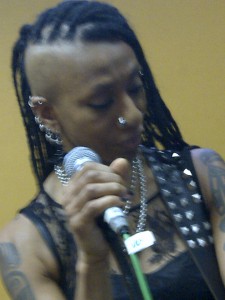 The first episode of Hello GoodBye for 2013 with;
Piper's Son who draws on a huge range of elements from the mental jukebox of a compulsive music listener – the vocal playfulness of Robert Wyatt, the compelling simplicity of Bill Callahan, the elastic space of dub, or the deep listening experience of field recordings.
Art Trip & the Static Sound, presenting new tunes from their next release, "EP2." This expands on their sound palette that now includes rocking out, jamming and ferocious noise.
Plus author M.R. Dowsing reads an extract from his debut novel, The Assassination of Adolf Hitler.
PLAYLIST:
haiku salut – sounds like there;s a packman crunching away on your heart
piper's son – fuel for the day (LIVE SESSION)
piper's son – hiding in the cinema (LIVE SESSION)
piper's son – doctor at the door (LIVE SESSION)
serafina steer – night before mutiny (HG archive)
hungry dog brand – a long way from here
m.r. dowsing – 'interview'
m.r. dowsing – the assassination of adolf hitler (exctract) (LIVE READING by Ean Ravenscroft)
m.r. dowsing – party time (LIVE SESSION)
pheromoans – relaxed opal demo
art trip and the static sound – into the night (LIVE SESSION)
art trip and the static sound – pressure (LIVE SESSION)
art trip and the static sound – mothercare (LIVE SESSION)
art trip and the static sound – machine gun (LIVE SESSION)
woman's hour – our love has no rhythm
lost harbours – springs fire
art trip and the static sound – 'interview'
the 5th runway – bruce's babes
Presented by: deXter Bentley & Ean Ravenscroft
Live sound engineers: Kacper Ziemianin & Tom Kemp

Hello GoodBye - 12.01.13
[ 1:30:12 ]
Play Now
|
Play in Popup
|
Download