James Tregaskis presents the second in the series of Outsider In, a series whose principal theme is the world of the outsider artist/musician. This week he talks to Gregory Jacobsen Chicago based performance artist, DJ and painter.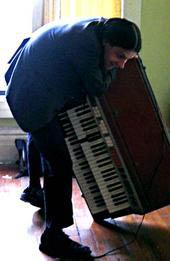 "a godawful little wretch. smelly too! How stunning I looked invariably castrated stupid & numb! Some people say I am like a fashionable hairpiece on the edge of a toilet, an immobilized moustache, jelly doughnut!"
Gregory Jacbsen a.k.a Fatty Jubbo has written describing himself – not flattering but he is powerfully creative, prolific painter and performance artist, musician and DJ living in Chicago Illinois. We will hear Gregory in conversation by phone and some of his musical choices as well as some of his own compositions, performing in his bands, "Lovely Little Girls" and "Ritualistic School of Errors" inspired by his own, well… grotesque paintings.
Heironymous Bosch is often repeated parrot like in reviews of his work: I think of artists Richard Dadd and George Grosz, Dali perhaps: insectoid pupae and molluscs with genitals protruding, deformed little girls smeared with brown marks, cakes and copulating miscellaneous body parts, imbeciles looking devotionally upwards – The subconscious mind of midwest America?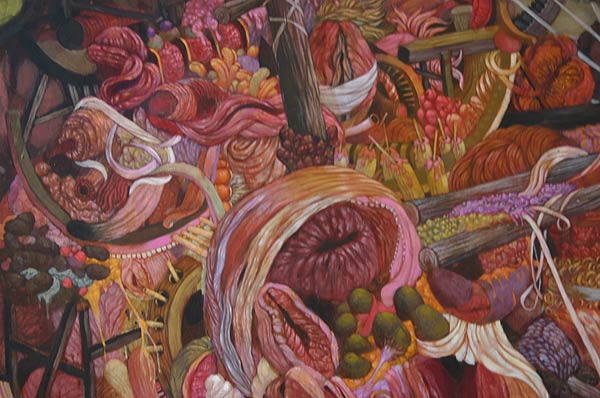 join James for another episode of Outsider In.

Outsider In Guest Gregory Jacobsen
[ 0:01 ]
Play Now
|
Play in Popup
|
Download