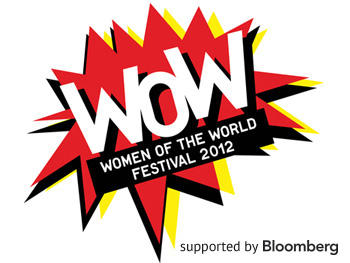 Joined by a group of dynamic women all well versed in the constant debate around gender and society, Fari Bradley discusses the pending take over of London's Southbank Centre for WOW Festival 2012, marking International Women's Day.
Guests are writer Hannah Pool, best known for her column "The New Black" in The Guardian and co-programmer of WOW, Lynne Parker, founder of Funny Women – one of One Hundred Unseen Powerful Women 'who change the world' for her outstanding work in the arts, Rachel Millward founder of Bird's Eye View an organisation that work to help the mere 7% of all filmmakers who are women, plus Domino Pateman Arts Co-ordinator and Artistic Director Jude Kelly's assistant on special projects.
We went last year on the winding March Across the Bridge with Annie Lennox, heard women with positions in Afghanistan's government as well as many other groups explain their work and their situation. The warmth and urgency of the massively diverse crowd has stayed with us. This is the second WOW festival, aiming to put women fully at the centre of public life.

Listen to ResonanceFM's podcast from last year HERE.


Standard Podcast
Play Now
|
Play in Popup
|
Download