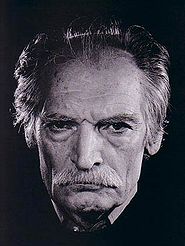 An interview with the director of Haus Publishing, who have translated banned book The Colonel from Farsi to English for print. In its native Iran, where the office of censorship has prohibited publication, The Colonel by Mahmoud Dowlatabadi cannot be read, but now published in German and English, this critical work has been granted a voice in the outside world.
Barbara Schwepcke discusses the difficulties and importance of publishing authors like Dowlatabadi and the role of literature in revolutionary times.
This programme was originally broadcast Monday 12th September 2011 from the ResonanceFM studios.


Standard Podcast
Play Now
|
Play in Popup
|
Download