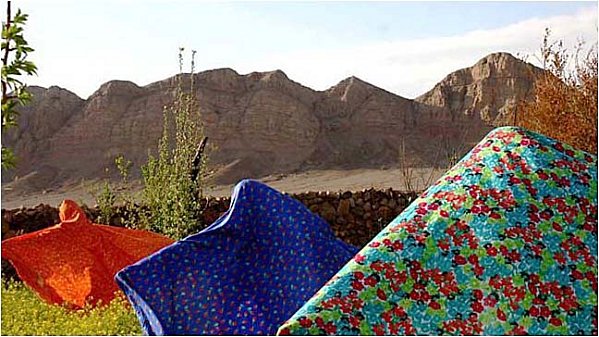 This Torture
Why should we tell you our love stories
when you spill them together like blood in the dirt?
Love is a pearl lost on the ocean floor,
…or a fire we can't see,
but how does saying that
push us through the top of the head into
the light above the head?
Love is not
an iron pot, so this boiling energy
won't help.
Soul, heart, self.
Beyond and within those
is one saying,
How long before
I'm free of this torture!
(by Hafez, C14th)
American director Robert Adanto visits the UK while making his new film. Pearls on the Ocean Floor is a documentary looking at Iranian women artists, born both before and after the revolution, inside and outside of Iran. The narrative is made up of images by the featured artists and other female Iranian artists, and the women speaking to the camera, which affords the film a certain honesty and directness.
The film is screening at the School of Oriental and African Studies, Russell Square with a panel discussion on March 7th 2011, 7-9pm, all welcome.

Standard Podcast
[ 0:02 ]
Play Now
|
Play in Popup
|
Download