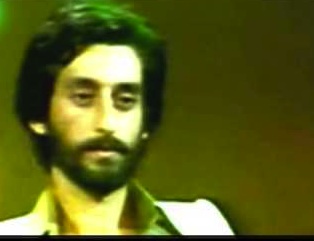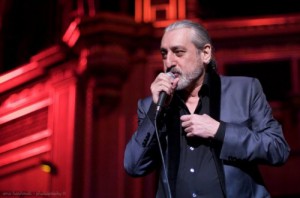 Ebi is one of Iran's most foremost pop singers from the 70s, although his music has been banned there for many years. Listening to his unique, warm baritone voice, to his stirring ballads, it's amazing to think that over 40 years ago Ebi was already a well-established star with fans all over the world.
Ebi left Iran two years before the '79 Islamic Revolution after recording six hit albums, and continued to work in the US. Later, he recorded another 13 albums and is still performing at sold-out concerts at prestigious venues around the world including the Sydney Opera House and Washington DC's Kennedy Center.
In 2010 Ebi played his only UK concert for years at the Royal Albert Hall to help support the fight against Multiple Sclerosis (MS).  We recorded an interview with the man himself while he was in London. The song below, Tasmim, critiques the Iranian elections of 2009. The video features two glass bowls, one filled with worms the other cockroaches as a suggestive metaphor.


Standard Podcast
[ 22:28 ]
Play Now
|
Play in Popup
|
Download