Munching a whelk, I turned my attentions to the diagrams themselves. They were fearfully complicated. I am no architect, and at first all I could make out were miriad lines meeting at angles and criss-crossing each other seemingly at random. Most of the diagrams had been subjected to revision, and there was much evidence of erasure, overprinting and churlish emendation. My studies were interrupted by a sudden and ferocious thunderstorm.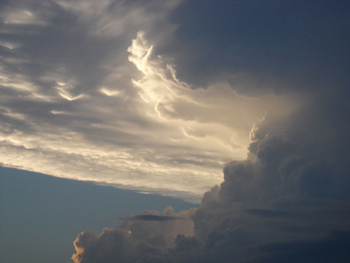 Shoving the diagrams hastily back into the canister, unfortunately tearing one of them, I hobbled back to my shelter, where my viper was busy biting the head off an unidentified rodent. Tossing my crutches into the corner, I lay back on my pallet and spent a profitable hour mucking about with bits of wire and driftwood to make a trap for bats.
This episode was recorded on the 10th January 2008. A complete transcript of this episode can be found on Frank Key's Hooting Yard website. Accompanying Hooting Yard On The Air, the two publications Unspeakable Desolation Pouring Down From The Stars and Befuddled By Cormorants are available for purchase.

Standard Podcast
Play Now
|
Play in Popup
|
Download