From bulkhead to poop-hatch, instructions are being shouted back and forth by the ship's crew.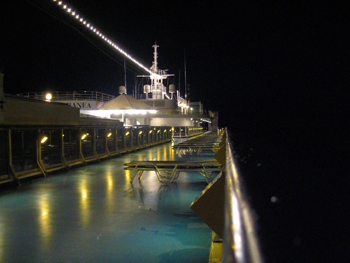 The mighty sun is gleaming bronze. Flags are flying and the sky is alive with auks and terns and guillemots. Below decks in the gloomy cabin, the two men reluctantly greet each other. This was the historic moment when Blodgett met Dobson.
Saint Mungo: Read And Learn
Quotation from The Strange Life Of Nikola Tesla by Nikola Tesla
In A Bog
Pontiff!
About Enchatons
Norwegian Wool
Jarvis And Cubbit
Quotation from Cosmic Friends by Jimmy Goddard
This episode of Hooting Yard was first broadcast on the 10th January 2007. A complete transcript of this episode can be found on Frank Key's Hooting Yard website, and the perfect Hooting Yard On The Air companion Befuddled By Cormorants is available for purchase. Photo by the queen of subtle.

Standard Podcast
Play Now
|
Play in Popup
|
Download