Lightning flashed and thunder roared. Up in the playroom, still cowering behind the arras, the Infanta Gertrude was startled to receive a message on her metal tapping machine. It was from Professor Sigismundo, the wild-haired, wild-eyed boffin who had been banished from the princedom a year before, and who was now based at an important research laboratory far, far away.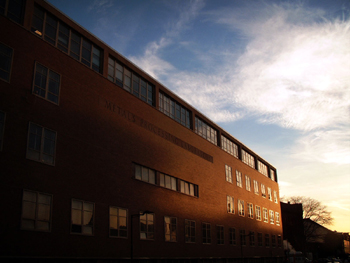 The Professor suggested to Gertrude that she get her laptop and look up his website, where she would find an essay subtitled Paupers' Drool A Quack Potion And No Substitute For Rational Explanation When Emboldening Tiny Ones Terrified By Electrical Storms.
Quayside Harpy
Pauper's Drool
Cake And Pastry Person
This episode of Hooting Yard was first broadcast on the 13th December 2006. A complete transcript of this episode can be found on Frank Key's Hooting Yard website, and the perfect Hooting Yard On The Air companion Befuddled By Cormorants is available for purchase. Photo by Night Owl City.

Standard Podcast
Play Now
|
Play in Popup
|
Download