Intensive and scrupulous new biographical research on Old Halob, the crusty and cantankerous sporting legend who was for many years the coach and mentor of fictional athlete Bobnit Tivol, has revealed an amazing fact. (I think that sentence really ought to have an exclamation mark at the end, to emphasise just how exciting it is.)
According to a recently published monograph by Pierre Sugum, Old Halob worked with fictional athlete Bobnit Tivol for forty years without ever suspecting that his protégé was not actually real. The wizened and untidy trainer, with his moth-eaten clothing and offensive hair oil, seems to have overlooked the weekly comic magazine Fictional Athlete Bobnit Tivol's Weekly Comic Magazine For Girls And Boys, wherein the sprinter and sometime polevaulter's breathtaking athletic feats were chronicled by a series of pseudonymous writers and illustrators.
Professor Sugum has also unearthed compelling evidence that one of these pseudonymous writers may have been Dobson. If this is so, it would have been one of the few paying jobs the out of print pamphleteer ever held, along with his hectic janitorial escapades in that tinned milk of magnesia factory in Winnipeg. Sugum is reluctant to say for certain that Dobson wrote the early stories Fictional Athlete Bobnit Tivol And The Polevaulting Pole That Snapped In Two and Fictional Athlete Bobnit Tivol Buffs His Latest Medal With A Frayed Rag, leaving it to readers to judge the merits of the case.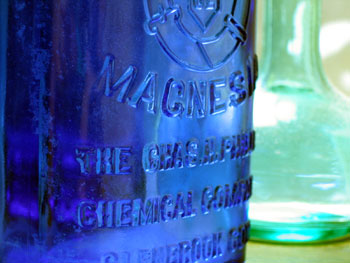 It is Old Halob's ignorance of the athlete's fictional status which is the most astounding revelation of the article. One has always been tempted to conclude that the wily coach knew more than he let on, and yet this view is comprehensively demolished by Sugum in a couple of sentences.
I wish I could include extracts from this ground-breaking essay here, but I have been informed that Professor Sugum is highly litigious, a monster of depravity, and wallows in a foul pit of moral turpitude, so it would be foolhardy to antagonise him. Instead, here is a snapshot of Old Halob when young, or at least a snapshot that purports to be of Old Halob when young, or a member of his immediate family, or so I'm told, at any rate, credulous poltroon that I am.
Grots
Chaps Oozing Charm
Revelations Regarding Old Halob
Dark Star Crashes
Medical Notes on a Mezzotintist
Pindar Widgery, The Pint-Sized Provocateur
The Social History of Smoking by G L Apperson
Byways Of Ghost-Land by Elliott O'Donnell
This episode of Hooting Yard was first broadcast on the 26th April 2006. A complete transcript of this episode can be found on Frank Key's Hooting Yard website. Photo by calypso Dragon 13.

Standard Podcast
[ 30:53 ]
Play Now
|
Play in Popup
|
Download