6IIIs to Persia on Resonance104.4fm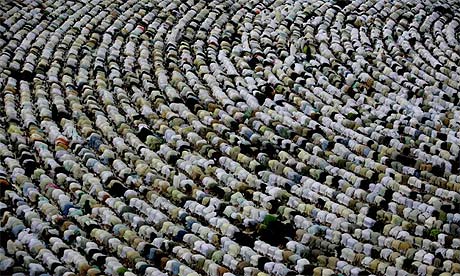 Photographer Jamshid Bayrami shows his works in 'Haj', the opening exhibition at Xerxes Fine Arts Gallery in London, the only permanent gallery dedicated to Iranian art.
Bayrami has worked successfully as a photo journalist and is known for his picture of a bloodied hand print on a T-shirt during student protests that appeared on the front of The Economist magazine. Following three days of bloodshed at Tehran University in July 1999, the subject of the picture Ahmad Batebi was given a 13-year prison sentence.  Bayrami's work continues to be frank and sincere, yet has taken on some very subtle tones as he moves into the realm of art for this exhibition.

Here Fari Bradley talks to gallery owner and curator Ali Bagherzadeh, who is himself a collector, about the show and its pieces.
This show was originally broadcast from the Resonancefm studios on July 7th 2008

Standard Podcast
[ 0:01 ]
Play Now
|
Play in Popup
|
Download