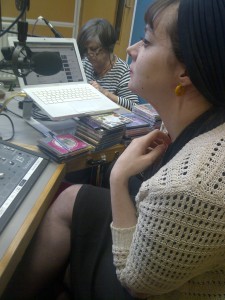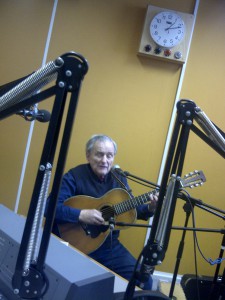 Victoria Yeulet curates Hello GoodBye this Saturday lunchtime, with live guests – and living legends – The Raincoats & Tom Paley.
Victoria Yeulet is a musician, music historian and film maker living in London. She has performed in The Television Personalities (Domino Records), Congregation (Bronzerat), and her latest band Sisters an all female Gospel group. She has recently had a chapter about Women in old-time and country music published in the ?Women make Noise? book on Supernova Press.
She will be playing music from various genres from 1920s-70s focused on her research interest of the history of women in western music and will be chatting to musical guests The Raincoats and Tom Paley.
PLAYLIST
Sugar Pie DeSanto – Down in the basement
Sparkle Moore – Killer
Ruby Glaze – Lonesome day blues
The Raincoats – I keep walking (LIVE SESSION)
The Raincoats – Feminist Song (LIVE SESSION)
Yoko Ono – What did I do?
The Raincoats – 'interview'
P.J. Harvey – Little Fish Big Fish
The Raincoats – Shouting out loud (LIVE SESSION)
The Raincoats – No looking (LIVE SESSION)
She – Like a snake
Tarheel Slim & Little Anna – Can't stay away from you
Betty Bibbs – Pounds of soul
Barbara Dane & Lightnin' Hopkins – Baby shake that thing
Texas Gladden – The three babes
Kilby Snow – No tears in heaven
Berzilla Wallin – Love has brought me to despair
Tom Paley – Green grow the lilacs (LIVE SESSION)
Tom Paley – The devil and the farmer's wife (LIVE SESSION)
Tom Paley – Shove the pig's foot a little further in the fire (LIVE SESSION)
Tom Paley – Prettiest girl in the county (LIVE SESSION)
Tom Paley – 'interview'
Presenters: Victoria Yeulet & deXter Bentley
Live sound engineer: Kacper Ziemianin

Hello GoodBye - 26.01.13
[ 1:28:49 ]
Play Now
|
Play in Popup
|
Download