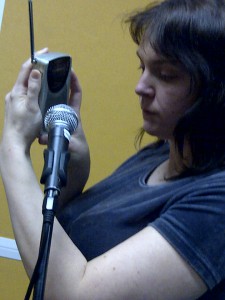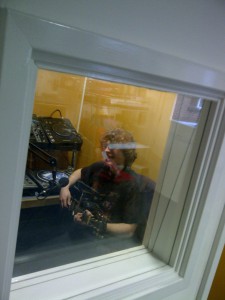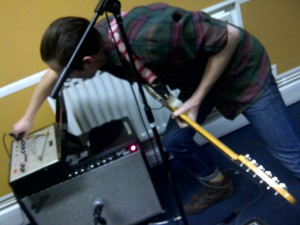 The Hello GoodBye Show at noon today features live music from Woman's Hour, a four piece band formed in 2011 whose stripped back music plays with dense sounds and dead space, held together by patient grooves and an upfront honest delivery. Their new 7? single To the End is released on Parlour Records on 11 March.
Plus Lost Harbours, a two-piece experimental folk duo from Southend on Sea, influenced by an eclectic array of sources from 60?s psych folk and modern composition to musique concrete and drone.
And Joe Oldfield, whose love of American and English folk and blues led him to pick up the guitar and start playing his own versions of traditional songs with some original material thrown in.
PLAYLIST
Maria & the Mirrors – Ayia Napa Reunion
Woman's Hour – Our Love Has No Rhythm (LIVE SESSION)
Woman's Hour – If I Call (LIVE SESSION)
Woman's Hour – To The End (LIVE SESSION)
Skinny Girl Diet – DMT
Woman's Hour – 'interview'
Trap Door – Dreamin'
Joe Oldfield – Hesitation Blues (LIVE SESSION)
Joe Oldfield – I've Been All Around This World (LIVE SESSION)
Joe Oldfield – Drunkard's Special (LIVE SESSION)
Joe Oldfield – 'interview'
God's Mama – Death On The NHS
Dog Chocolate – Abilities
The Raincoats – In Love
Serafina Steer – The Removal Man
Lost Harbours – Springs Fire (LIVE SESSION)
Lost Harbours – Sister (LIVE SESSION)
Lost Harbours – A Thousand Flys (LIVE SESSION)
Lost Harbours – 'interview'
Roshi ft: Pars Radio – Don't Breathe It To A Soul But Amarilly Is Getting Gay With A Dude
Presenters: deXter Bentley & Dan Frost
Live sound engineer: Tom Kemp

Hello GoodBye - 19.01.13
[ 1:30:42 ]
Play Now
|
Play in Popup
|
Download