Six Pillars – Lina Lazaar, JAOU Tunis by 6pillars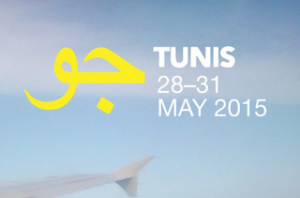 Ahead of a series of JAOU Tunis broadcasts from the arts symposium and conference in May, Fari Bradley & Chris Weaver interview Lina Lazaar, Associate Editor of Ibraaz and founder of JAOU.
Fari Bradley and Chris Weaver will be broadcasting from the 3rd annual JAOU Tunis festival: Maghreb and Middle East Condition Report 2015, Collaborative Geographies and Visual Culture in an Age of Global Conflict.
"As sound artists we are interested in how the medium of broadcast enables the transactions of an open conversation. Through the act of exchange, important catalysts are formed for future ideas and philosophies."
Previous broadcasts by Bradley-Weaver: Frieze Art Fair 2004-9, Serpentine Gallery 2005-06, Tate Modern 2007, MIMA 2008, BC Columbia 2009, Raven Row Gallery 2011, Art Dubai, UAE 2013-14.
The Kamel Lazaar Foundation hosts it's 3rd festival of Maghreb arts & culture, JAOU Tunis, May 28-31 around a 2-day public symposium at the National Museum of Bardo in Tunis. After museum visitors were killed by gunmen, the Kamel Lazaar Foundation wrote an open letter stating that JAOU would go ahead despite the brutalities.