Whooper swans whooped on the airport pond. Beyond it, by the grain silo, the airport squirrel skittered and twitched, as if terrified. But it was on home ground, and scared of nothing. As with all squirrels, its twitching was merely the outward sign of its high metabolic rate. A path led from the grain silo to Runway Number Nineteen, where on this fogbound morning a supersonic überjet from a bygone era sat rusting on the gravel.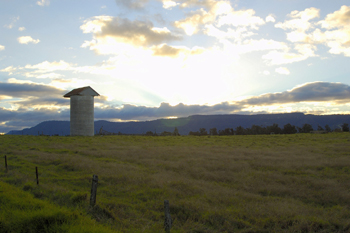 Nineteen had been the experimental runway, where madcap airport boffin Dr Loopy Streisand used to conduct his madcap boffinry, before his transfer to another airport in another country on another continent far away across the sea. He had not welcomed the move, flailing his weirdly dainty little fists at the airport security guards who dragged him forcibly from his boffin hut and shoved him on to a chopper. That was years ago now, neither the whooper swans nor the squirrel had been born, but everyone knew that Dr Streisand was forever plotting his return… and his revenge.
This episode was recorded on the 18th October 2007. A complete transcript of this episode can be found on Frank Key's Hooting Yard website. Accompanying Hooting Yard On The Air, the two publications Unspeakable Desolation Pouring Down From The Stars and Befuddled By Cormorants are available for purchase.

Standard Podcast
Play Now
|
Play in Popup
|
Download