To those among the gathered peasants who were existentialists familiar with Sartre, it was apparent that Bonkers Maisie was plucking phrases from the book at random. To the rest, the words took on a haunting grandeur. Some wept. All were transfixed.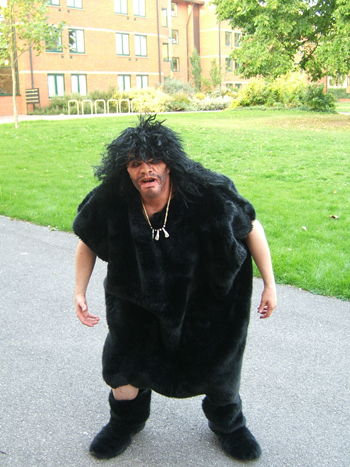 The Huffington Post
Tidy Is As Tidy Does
Bonkers Maisie
The Sick Pig
Himmelfarb
Boot Bath
This episode of Hooting Yard was first broadcast on the 20th June 2007. A complete transcript of this episode can be found on Frank Key's Hooting Yard website. Accompanying Hooting Yard On The Air, the two publications Unspeakable Desolation Pouring Down From The Stars and Befuddled By Cormorants are available for purchase. Photo by hoof666.

Standard Podcast
Play Now
|
Play in Popup
|
Download