It was pale and fierce, gulping down a bowl of soup. I wondered if it was Jah, come to deliver me from Babylon, but I have a very shaky grasp of Rastafarianism, so I cast that thought unto the winds.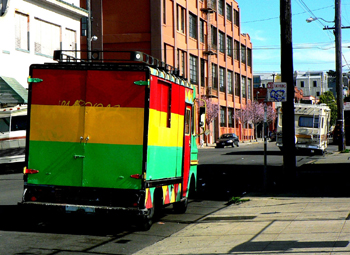 The Pabstus Tack Trilogy
Pale And Fierce
A Byword For Utter Gorgeousness
Pebblehead Versus Pebblehead
This episode of Hooting Yard was first broadcast on the 30th May 2007. A complete transcript of this episode can be found on Frank Key's Hooting Yard website. Accompanying Hooting Yard On The Air, the two publications Unspeakable Desolation Pouring Down From The Stars and Befuddled By Cormorants are available for purchase. Photo by herby fr.

Standard Podcast
Play Now
|
Play in Popup
|
Download