Dobson's Six Lectures On Fruit were among the most highly-regarded of his works, held in an esteem that the contemporary reader finds unfathomable. Revisiting these pamphlets, it swiftly becomes apparent that Dobson has no idea what he's talking about. The revised view of the Lectures is put best by one upstart young Dobson scholar, who dismisses them as "bloviating and orotund".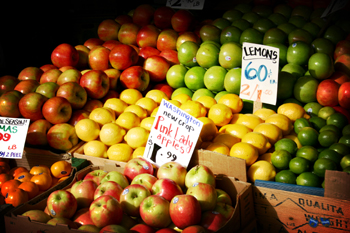 Celebrity Flibbertigibbet Attic
Six Lectures On Fruit
Where Eagles Dare
Emboldened, In Gumboots
Vagrant Goat God
My Brother's Cistern And My Sister's Cistern
At Long Last, An Answer To The Blodgett Duffel Bag Query
This episode of Hooting Yard was first broadcast on the 14th March 2007. A complete transcript of this episode can be found on Frank Key's Hooting Yard website, and the perfect Hooting Yard On The Air companion Befuddled By Cormorants is available for purchase. Photo by Chris B in SEA.

Standard Podcast
Play Now
|
Play in Popup
|
Download