"There. Now, one consequence of lying abed groaning and whimpering in the throes of neurasthenic horrors is a disinclination to write. Some might choose to call this writer's block, or even idleness, but they know not whereof they speak. At least one acquaintance made this accusation in the past fortnight. As I tossed and turned in an agony of twitching fits, I became aware of a message on my metal tapping machine.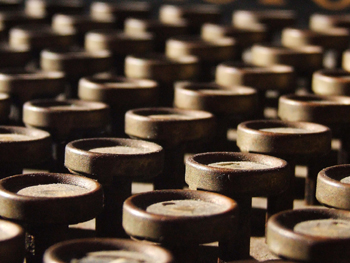 Weakly, I reached for it, nearly falling from my rumpled pallet as I did so. And when I read the message, I was convulsed anew, as if ten thousand demons with ten thousand forks were pricking me ten thousand times." Extract from 'Radio Transcript'.
Radio Transcript
Constance, Bereft
Picnic for Detectives
A Note on Bags
This episode of Hooting Yard was first broadcast on the 30th August 2006. A complete transcript of this episode can be found on Frank Key's Hooting Yard website. Photo by Curtis Perry.

Standard Podcast
Play Now
|
Play in Popup
|
Download