Episode 4:  Plumstead to Cross Ness along the Southern Outfall Sewer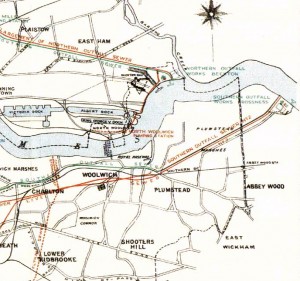 This week John and Nick follow their noses out along the Southern Outfall Sewer or the 'Bazalgette Express'  across the marshes from Plumstead to Cross Ness.
Guided by The Lure and Lore of London's River by A.G. Linney (1920's) they perambulate the raised path that follows the final journey of south London's sewage to its terminus at the sewage colony at Cross Ness Point, 'the place where all things end'. John and Nick cast this 32 acre site as one of London's most significant sites, sat at the river's edge at the end of the marshes.
The flat expanse of Plumstead Marshes now accommodates Belmarsh Prison and Thamesmead Estate, with the dark ridge of Bostall Woods rising above. This is a classic and landscape.
With reading by Heidi Lapaine and music by Europa51.
Watch a video Nick and John's walk from Plumstead to Cross Ness here
Read more about this episode here

Standard Podcast
Play Now
|
Play in Popup
|
Download