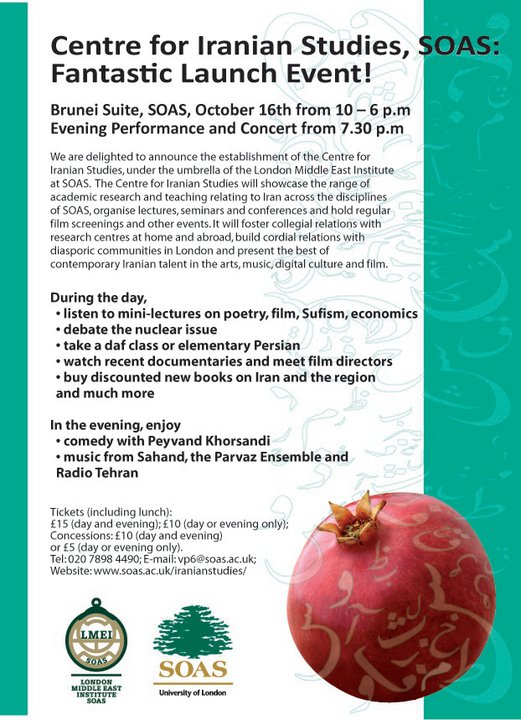 An interview with Professor Annabelle Sreberny on the launch of the new Centre for Iranian Studies at SOAS (the School of Oriental and African Studies, University of London).
Prof. Sreberny discusses the aims, purpose and interests of the new centre and explains how it came into being.
Launch Event 16 October 2010, 10:00 AM-9:30 PM
The Centre for Iranian Studies will showcase the range of academic research and teaching across the disciplines of SOAS, including History, Economics, Politics, Literature, Music, Art and Media Studies. It will organise lectures, seminars and conferences, and  to both showcase and foster the best of contemporary Iranian talent through film screenings and events.
Launch Tickets: £15, £10 of £5 conc.

PODCAST
[ 0:01 ]
Play Now
|
Play in Popup
|
Download