Episode 4.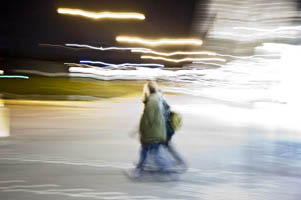 (photo by Peter Knapp.)
This week John and Nick take a dérive through James Bone's The London Perambulator published in 1925. Bone's view of the city was idiosyncratic and hard to pin down, he was drawn to the overlooked and maligned corners of the metropolis. He dreamed of having the keys to the spirit of London and preached the virtues of night-time perambulations in all weathers.
Includes readings by Heidi Lapaine and field recordings retracing the chapter on North O'Euston.
Read more about this episode here.
Ventures and Adventures in Topography is a show that looks at the rich tradition of early 20th century topographical walking guides to London and the South East and explores what use they might be to us today. Presented by John Rogers and Nick Papadimitriou.
Originally broadcast 25th November 2009.

Ventures and Adventures in Topography - Episode 4
Play Now
|
Play in Popup
|
Download