You've got to search for the hero inside yourself, particularly if you are the sort of weedy milksop who gets sand kicked into your face by musclebound beach bullies of pronounced homoerotic tendencies. The search for the hero must be addressed with rigour, and you must not allow yourself to be distracted. That is why you should immediately head off towards the dunes and find a secluded nook where you can cogitate uninterrupted. Take your towel with you, and your picnic basket, and the piccolo you brought to the beach with you to practise upon and which was the cause of much cruel merriment to the bronzed hulks who kicked sand in your face.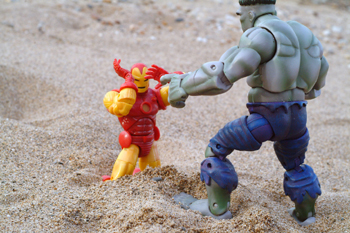 But do not play your piccolo in the nook, for your mellifluous if inexpert piping will betray your location, and it is imperative that you remain quite alone during your search.
This episode was recorded on the 13th November 2008. A complete transcript of this episode can be found on Frank Key's Hooting Yard website. Accompanying Hooting Yard On The Air, the three publications Gravitas, Punctilio, Rectitude & Pippy Bags, Unspeakable Desolation Pouring Down From The Stars and Befuddled By Cormorants are available for purchase.

Hooting Yard 13th November 2008
[ 0:30 ]
Play Now
|
Play in Popup
|
Download