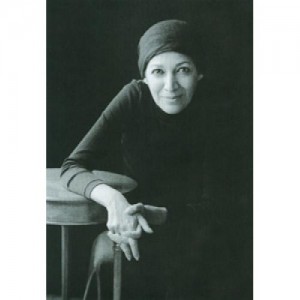 In tribute to Farideh Lashai (1944-2013), we podcast this phone interview with her daughter during an installation at Gallery Isabelle van den Eynde in Dubai. Here Maneli describes the intricate videos and the ethos and methods behind her mother's animations. Until she passed away, Lashai had been creating works for over 40 years transitioning between various mediums and becoming a heavyweight on the Middle Eastern arts scene. Even before exhibiting artwork she trained and worked in crystal manufacturing workshops in both Germany and Austria as a designer for years. She had also studied German literature, translating several plays by Berthold Brecht (1968-2008); before concentrating on fine art as a career. She was also a writer, her novel Shal Bamu, was a best seller and garnered the attention of Iranian literary circles. Lashai was also one of the founders of Neda Group which is a group of 12 Iranian female painters who reflected on themes such as identity.
Six Pillars to Persia is a focus on Middle Eastern arts and culture, broadcasting weekly on Thursday evenings at 7.30-8pm, repeated Mondays 8.30-9pm GMT on 104.4FM across London, or www.resonancefm.com/listen
www.sixpillars.org
The 2nd series of Six Pillars to Persia has run weekly since 2007, the first in 2005-6.
Some content is podcast-only and not broadcast on air.
Join our FACEBOOK group for extra photos, info and first competition news
Six Pillars has received a variety of acclaim including listings as 'Critic's Choice' in The Independent newspaper and a write-up in the BBC R4 dramatised book 'Radiohead'. Previous guests have been comic Omid Djalili, Abbas Kiarostami, Nobel Laureate Shirin Ebadi and galleries such as Saatchi Gallery.
The series is produced and presented by broadcaster Fari Bradley